The European Film Festival opens its gates in Bucharest
May 3rd, 2017
Tomorrow, in Bucharest, the XXI edition of the European Film Festival will open. EFF will take place between 4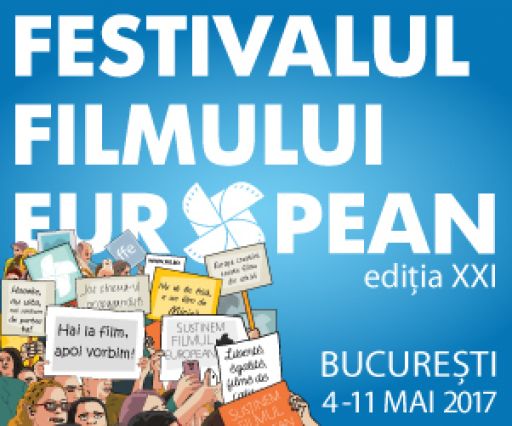 and 11 of May, in the following cinema halls: Elvire Popesco Cinema, Peasant's Museum Cinema - "Horia Bernea" studio, National Museum of Arts in Romania, Czech Center, Cervantes Institute și European Public Space. The acces to screenings in cultural centres is free of charge.
At EFF over 60 films will be screened, from which more than 40 were launched in the last year. Half of the films in the Festival will be presented as premiere is Romania and most of them will not be seen again in the Romanian cinemas. A novelty of the current edition are the VR films, at the National Museum of Arts in Romania, on Friday and Saturday (May, 5th and 6th), between 11:00 and 19:00.
The Festival will also provide the public with cinematographic education workshops and will challenges the audience to debateon current topics addressed by films.
Organizers:
Partners:
Local partners:
With the support of:
Media partners: